Yesterday, Rooms 1, 2 and 7 got to see professional rugby players who play for Canterbury.
We then asked questions about them of things like what inspired them and how many years did they play rugby, etc…
After that, we all got a class picture with them.
These are the pictures of my class and I.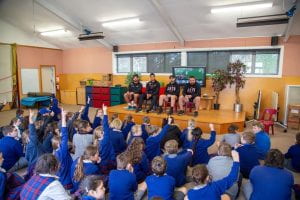 What sports do you play?